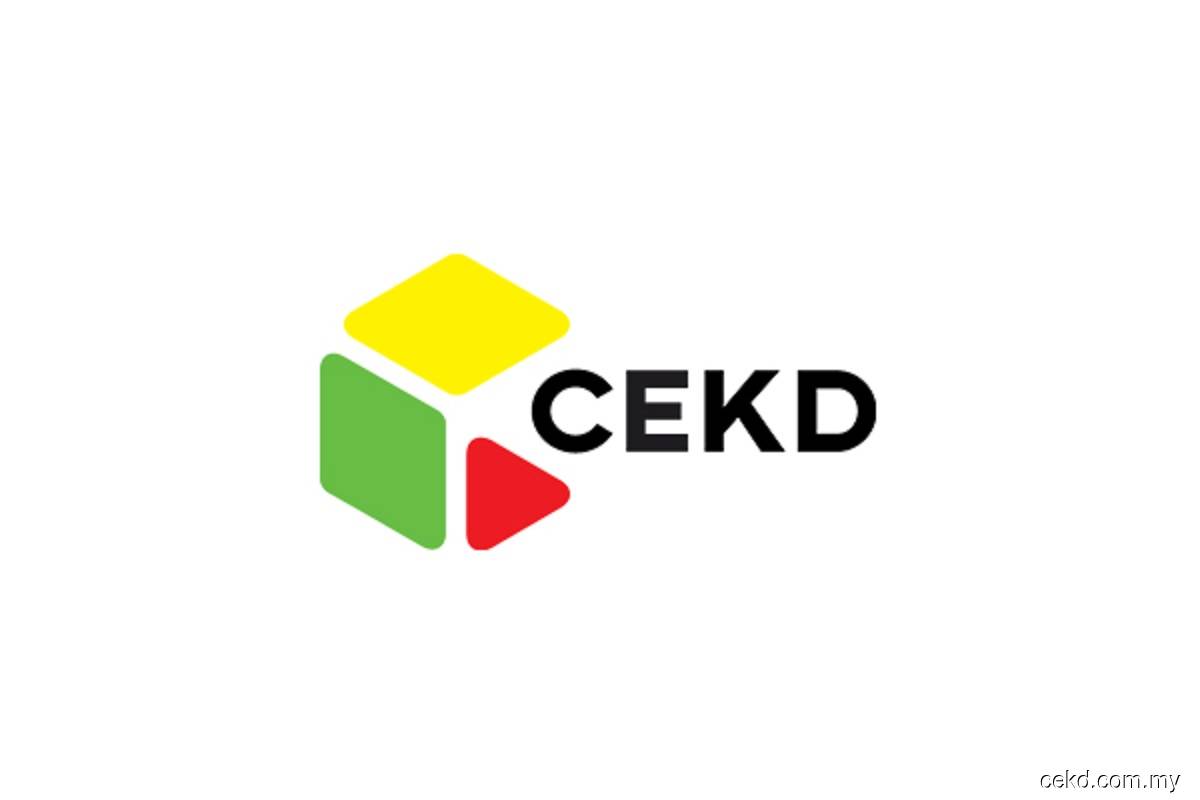 CEKD makes a strong debut on the ACE market at 60 sen
KUALA LUMPUR (September 29): Cutting solutions provider CEKD Bhd debuted on the ACE market at 60 sen on Wednesday, with a premium of 12 sen or a 25% increase over its IPO price (IPO) of 48 sen.
At the opening bell, the counter saw 6.29 million shares change hands.
Its independent non-executive chairman, Datuk Zulkifli Adnan, said the IPO should give the group more visibility and help the company expand.
"We have projects underway after listing to expand our operations and manufacturing services into our existing markets, as well as to consolidate our position in Southeast Asia and the Middle East.
"We believe that there are many opportunities that we can exploit in these markets due to the growth of the electrical and electronics (E&E), plastics and packaging, automotive sectors as well. than textiles and leather, "he said in a speech during the virtual listing ceremony on Wednesday.
On September 21, CEKD announced that the public portion of its IPO had been oversubscribed 131.61 times.
The group aimed to raise RM24.28 million through the IPO exercise.
CEKD is a die cutting die manufacturer and trader of related consumables, tools and accessories mainly for paper printing and packaging industry, E&E industry and other industries, such as automotive, plastic packaging, textiles and leather.
General Manager Yap Kai Ning said that of the proceeds, RM 8.8 million would be used to expand its current premises for the acquisition of a factory for its wholly owned subsidiary Hotstar (M) Sdn Bhd in order to " increase production capacity.
"We would like to invest in two new factories in Kepong to consolidate Hotstar's operations to improve productivity. Hotstar's operations are currently conducted at three different locations. So, with the consolidation, we are sure that we can increase our efficiency and also increase our management capacities, "she said.
On the rest of the product, Yap said RM3 million would be used to purchase new machines, RM1.3 million for software and server upgrade and development, and RM4 million for reimbursement. bank loans.
The rest will be used for marketing activities, general working capital and SEO expenses.
"We will invest in technology, software and new machinery to increase our capacity due to the increased demand for die-cutting precision, the rapid turnaround in the packaging industry and the sophisticated packaging required.
"We will also invest in software and systems to increase the automation of certain operating processes in accordance with Industry 4.0 in order to have higher automation in our business, and this will be one of the key investments to meet to our future growth, "she said.
Along with the rapid development of e-commerce, Yap said that the rise of e-commerce will lead to an increase in demand for packaging, such as paper boxes and corrugated boxes, as well as environmentally friendly packaging chosen by some players. of electronic commerce.
"As they will need our pre-cut molds for their packaging, it will also provide us with opportunities for innovation in the packaging industry to improve packaging design and product safety, improve the unboxing experience and optimize packaging for last mile delivery, "she said. .