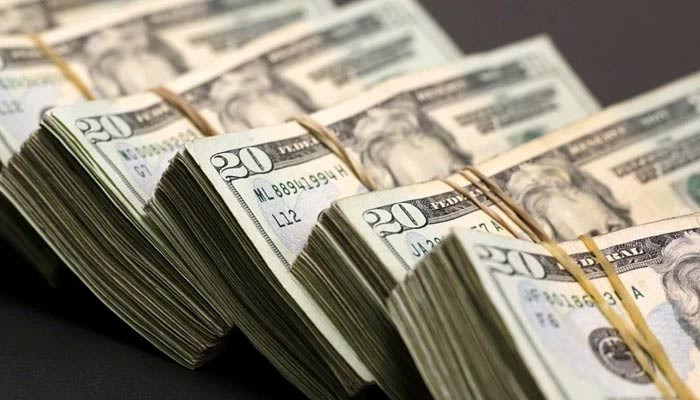 Foreign exchange law promulgated as of today on the ordinances of the SBP
The Exchange Company Association claims that the exchange company biometric verification system is unrelated to NADRA.
SBP had announced that exchange companies will need to perform biometric verification for all sales transactions equivalent to $ 500.
The central bank had taken these measures to curb "unwanted" foreign currency outflows.
---
KARACHI: Following directives issued by the State Bank of Pakistan (SBP), the Foreign Exchange Sale Law has been enacted, Foreign Exchange Companies Association Secretary General Zafar Paracha said on Friday.
After the implementation of the measure announced by the central bank, it became impossible for individuals / traders to buy more than $ 500.
The central bank had announced that foreign exchange firms would be required to perform biometric verification for all transactions selling currency equivalent to $ 500 or more and outgoing remittances.
This requirement came into effect today.
However, according to the Exchange Companies Association, the exchange companies' biometric verification system could not be linked to the National Database and Registration Authority (NADRA), and the process therefore cannot be carried out currently.
Paracha said currency exchange bureaus are currently not selling more than $ 500.
Meanwhile, according to NADRA officials, they have prepared a solution to monitor foreign exchange transactions.
Officials said 24 of the 51 exchange companies sent solutions with a written agreement.
"19 companies contacted NADRA after which the system was explained to them, however, these 19 companies did not return due to lack of IT infrastructure and capacity," NADRA said.
Given the difficulties faced by companies, NADRA has now developed a mobile application, officials said.
"Work on the mobile app pilot project is ongoing," NADRA officials said, adding that some companies were testing the app.
They added that biometric devices with the mobile app will also be provided to exchange companies.
"The entire process of buying and selling currencies will be monitored through the app," NADRA said.
The central bank took these steps to curb "unwanted" outflows of foreign currency.
The decision was made by the SBP following the continued depreciation of the local currency against the US dollar. The Pakistani currency hit a new all-time low of Rs174 against the US dollar in the interbank market today.
Through the implementation of the new measures, the central bank aims to improve the transparency of currency transactions of exchange companies.
According to the central bank, travelers to Afghanistan will now be allowed to take only $ 1,000 per person per visit, with a maximum annual limit of $ 6,000.
The central bank said foreign exchange firms would sell foreign currencies in cash and send remittances equivalent to $ 10,000 and more, against receipt of funds by check or bank only.