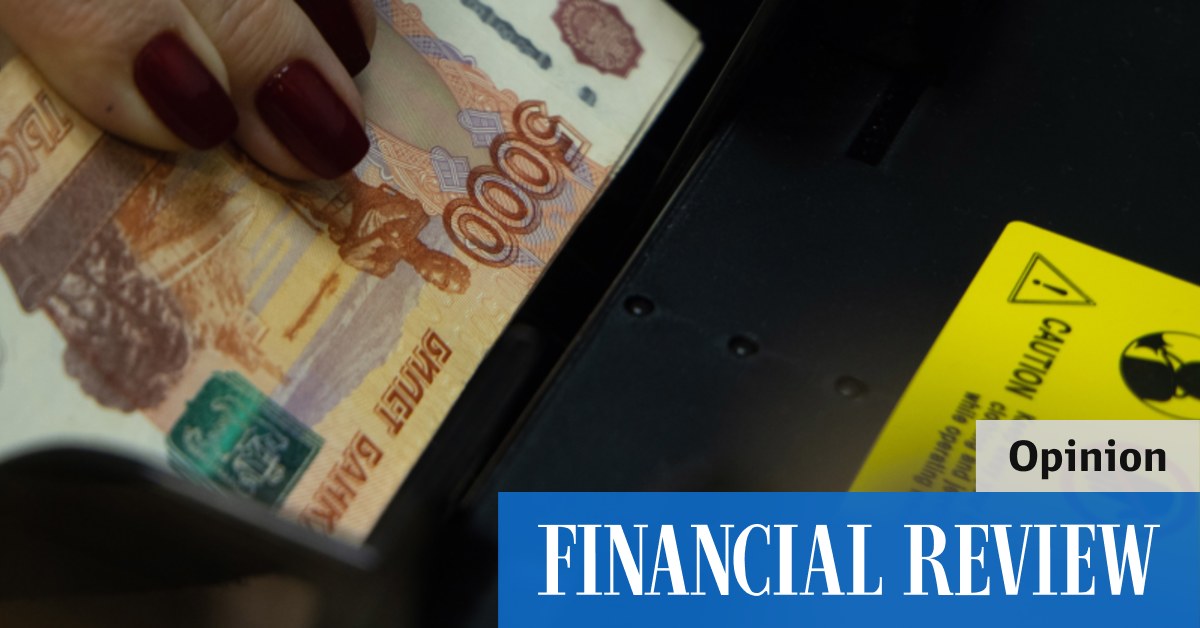 Putin's decision on the ruble will damage the currency in the long term
Requiring payment in rubles for natural gas exports is a natural extension of this policy. This puts Germany, an increasingly hostile customer, at the mercy of the foreign exchange markets, rather than Russia. More than half of Russian gas is paid for in euros.
But does it make a difference for the cross rates? Assuming that all exporters, including gas giant Gazprom, already convert most of their revenues into rubles, the additional demand for the currency would be modest. Russia earned about US$340 million ($454.3 million) a day from its gas sales alone in the weeks following the invasion, according to energy consultants ICIS.
However, payments are now propaganda as well as cash flow. Putin may see European rubles as helping to repair the tattered credibility of the Russian financial system. Russia wants the money to flow through Sberbank and Gazprombank, which the West has spared from harsh sanctions in exchange for Russian gas.
But Putin, by insisting on the rubles, made a public relations mistake worse than his solitary television appearances in the sterile vacuum of the Kremlin's state rooms. This decision violates contracts that specify payments in euros or dollars.
Russia honored delivery contracts even during the tense Cold War of the late 1970s and early 1980s. Supply disruptions in 2006 and 2009 are seen as embarrassing aberrations by Gazprom, says Russian energy expert .
The weakness of the tactic is underlined by German plans to ration gas and accelerate the substitution of Russian energy by other sources. Any short-term boost in the ruble will be outweighed by longer-term damage to Russia's credibility as a counterparty.
FinancialTimes