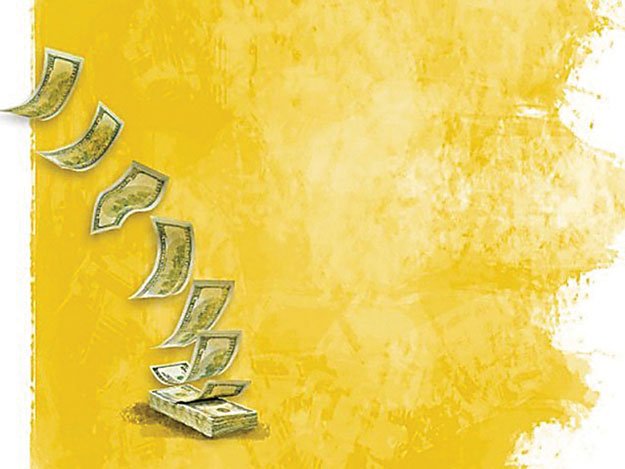 SBP's reserves drop from $ 249 million to $ 19.3 billion
KARACHI:

Foreign exchange reserves held by the central bank fell 1.27% on a weekly basis, according to data released Thursday by the State Bank of Pakistan (SBP).
As of September 24, the foreign exchange reserves held by the SBP stood at $ 19,294.5 million, down $ 249 million from the $ 19,543.4 million recorded on September 17.
The central bank did not cite any reason behind the decline in reserves.
The aggregate liquid foreign exchange reserves held by the country, including net reserves held by banks other than SBP, amounted to $ 26,150.8 million. Net reserves held by banks amounted to $ 6,856.3 million.
Earlier in the week ending August 27, foreign exchange reserves held by the central bank hit a record high of $ 20.15 billion after Pakistan received a general allocation of Special Drawing Rights ( SDR) worth $ 2,751.8 million from the International Monetary Fund (IMF) on August 24.
On March 30, 2021, Pakistan borrowed $ 2.5 billion via Eurobonds by offering lucrative interest rates to lenders to build up foreign exchange reserves.
It received the first tranche of a loan of $ 991.4 million from the IMF on July 9, 2019, which helped build reserves. At the end of December 2019, the IMF released the second tranche of the loan of approximately $ 454 million.
Reserves also jumped on the back of $ 2.5 billion in inflows from China. In 2020, the SBP successfully repaid the external debt of more than $ 1 billion when Sukuk matures.
In December 2019, foreign exchange reserves exceeded the $ 10 billion mark thanks to inflows from multilateral lenders, including $ 1.3 billion from the Asian Development Bank (ADB).